Team Illinois to PeeWee Quebec next 3 years!!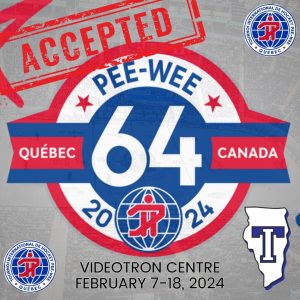 MAJOR ANNOUNCEMENT!!!! We are honored to have officially signed the papers for the next 3 years to participate in the prestigious International Pee Wee Quebec invitational hockey tournament!!! Our 2011 will take flight to Quebec February 7-18, 2024 to take on the best teams from around the world at the Videotron Centre.
This is a once in a lifetime experience and can't wait to see our 2011, 2012, and 2013 birth years compete at this event the next 3 years!!